Video credit : Darco and friends
Aesthetic medicine among the younger generation between 20 and 30 years old. Young people want visible results quickly and on a limited budget.
The result must be visible, for example, in the case of lip augmentation. The chin must be prominent as well as the angle of the jaws.
For the skin radiofrequency improves acne scars and promotes the creation of new collagen.
What is anti-ageing medicine
Anti-ageing medicine provides non-invasive targeted answers. Medical rejuvenation for facial beauty, it is a solution that aims to reduce wrinkles around the eyes and mouth or restore volume to cheeks and lips.
If there is one fashionable discipline in the field of aesthetics, it is anti-ageing medicine! In fact, it is dethroning surgery for very specific procedures, with no surgical techniques, the most popular of which are injections.
The main treatments in anti-ageing medicine !
What are the anti-ageing solutions ?
Anti-ageing medicine can be involved in the treatment of wrinkles, of scars (acne among others), pigment spots and unsightly blood vessels but also in the rejuvenation of the face, eyes, neckline, hands, etc.
For men, who wear wrinkles better, injections of resorbable gel based on hyaluronic acid can be used to sculpt the features: in this way, it is possible to erase pronounced nasolabial folds, to enhance the eyes, to give volume to the face or even to fill in a cheek that is a little hollow…
The new hyaluronic acid Profhilo® in the treatment of sagging skin, especially in the neck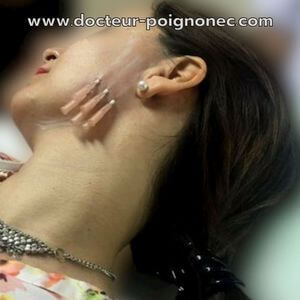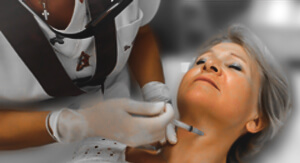 A consultation with an experienced cosmetic doctor is essential to ensure that the treatment is safe. It is both an art and a science that only an experienced medical professional can do.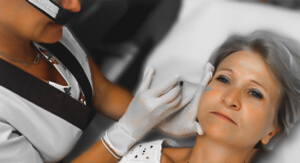 The success of anti-ageing medicine is due to its ease of use, speed, effectiveness and the instant, sometimes spectacular, results it brings, especially since the use of new volumising techniques and muscle relaxation techniques with botulinum toxin. It is also less frightening than a trip to the operating theatre and the post-injections are light.
The injection of botulinum toxin, the injection of hyaluronic acid, the autologous fat injection (one's own fat) and laser hair removal.
Video credit : TV news dr. Sylvie Poignonec - Video credit : France Télévisions

Lipo-filling or lipostructure: Reinjection of autologous fat, filling of subcutaneous depressions with fat taken from the patient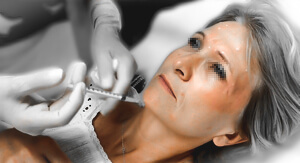 The injection technique: consists of a series of small injections into the muscle of the targeted area. By blocking the contraction of the muscle, Botox® prevents the wrinkle from forming. The injection is not painful and lasts about ten minutes. The result can be seen between four and fifteen days, and lasts six months.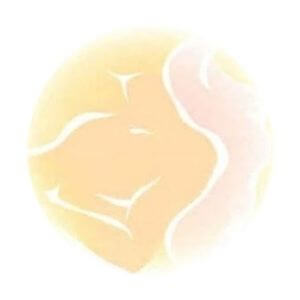 The opinion of Dr POIGNONEC
plastic surgeon in Paris
Botox® is much sought after because it gives a lifting effect, without surgery, which lasts several months. However, beware of exotic toxins sold on the Internet at very low prices and whose quality leaves something to be desired.
The botulinum toxin
Smoothes wrinkles and fine lines around the eyes – reduces dark circles.
Better known as Botox®, botulinum toxin remains the number one method of facial wrinkle treatment. It weakens the muscle and erases wrinkles by opening the eyes.
Information, medical advice and safety
Whatever the request, it is up to the aesthetic doctor to propose the most suitable treatment for the patient's case, after listening carefully and carrying out a personalised overall clinical examination. The doctor must explain the potential risks, side effects and possible complications involved.
Smoking cessation is strongly recommended. Vaping should be avoided if the liquids in your electronic cigarette contain nicotine which is a vasoconstrictor, even in the absence of tar.
Advice and contraindications after treatment:
Remain at rest, lying or sitting, as recommended by the doctor, for 3 hours after the injections.
Do not massage the face in the areas treated with botulinum toxin. The surgeon will massage the face in circular motions over the areas injected with hyaluronic acid.
Don't do peeling.
Don't take aspirin or anti-inflammatory drugs.
Avoid exposure to heat, sun, UV light and sauna for a few days.
The pulsed light
Sun or age spots, blotches, pregnancy spots, permanent hair removal, pulsed light, also called flash lamp, can be applied to the whole body, especially the face, hands and décolletage. It is gradually replacing laser, as the risk of burns is exceptional.
The pulsed light technique
Several beams of light burn the treated area. It takes about 3 thirty-minute sessions to see the first effects. A slight sensation of heat and tingling is felt.
The opinion of Dr POIGNONEC
plastic surgeon in Paris
In addition, pulsed light has a positive side effect: it regenerates the skin, closes dilated pores and gives radiance. However, it should be avoided on coloured or too dark skin.
By choosing a qualified and competent practitioner, trained in this type of treatment, you limit these risks as much as possible without however eliminating them completely. In any case, if you have the slightest concern in the aftermath of these injections, do not hesitate to contact the plastic and aesthetic surgeon.
The laser hair removal:
Why must it be performed by a doctor:
The use of laser hair removal in France must be performed by a medical doctor, trained for this type of procedure because it is an act that is not without risks (risk of burns). Furthermore, only a doctor can detect hormonal pathology (hair growth).
Side effects and complications of botulinum toxin.
Complications are very rare, here are the possible known complications:
Some rare adverse effects (side effects) may occur:
The side effects are transient. They may include:
Redness: localized redness at the injection sites has occasionally been reported and rarely persists beyond 3 to 6 days.
Ecchymosis ("bruising"): bruising is actually rarely seen at the injection sites and may last for a few days.
Swelling: swelling, most often around the eyes, may set in gradually over 4 to 5 days, and then decrease over a few days to weeks.
Disorders of sensitivity: a sensation of tension or fixity of the forehead, mouth or neck, depending on the areas injected, as well as a change in sensitivity often related to a sensation of cardboarding may persist for several days.
Fugitive ocular or facial pain: such pain has been described in the injected areas quite exceptionally.
What are the general complications :
These are quite exceptional.
Allergic reaction: skin rash, hives, general allergic reaction.
Nausea, dizziness
.
Fatigue, fever, flu-like syndrome
Skin or oral dryness.
To these known risks are added unpredictabilities of duration and aspects and finally, exceptional risks, even unknown risks inherent in any medical act. All in all, one should not overestimate the risks, but simply be aware that a medical-surgical act, even apparently simple, always includes a small share of hazards. The use of a qualified practitioner assures you that he or she has the training and skills required to avoid these complications, or to treat them effectively if necessary.
Its success is due to its ease of use, its speed, its effectiveness and the instantaneous, sometimes spectacular, results it brings, especially since the use of new volumising techniques and muscle relaxation techniques with botulinum toxin. It is also less frightening than a trip to the operating theatre and the post-injections are light.