Medical laser rosacea, redness, rosacea, angioma.
Skin treatment: The immediate beautifying, bio-revitalising, hydrating, plumping trio
3 combined treatments for an optimum and lasting result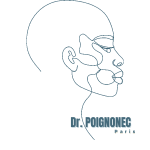 Description: PRX-T33 is a new innovative and patented bio-revitalisation treatment, without injections, comfortable for the patient with visible results from the first session. It is indicated for ageing and sagging skin on the face, neck and décolleté, as well as for the treatment of pigmentation spots, scars and stretch marks.
It is suitable for all skin types and can be used in all seasons.
Composition: It is composed of trichloroacetic acid modulated with hydrogen peroxide and kojic acid. The combination of the two components leads to a dermal stimulation without exfoliation of the epidermis or desquamation.
Instructions for use: the product is applied to the skin without injection. It penetrates the dermis with light massages or with a roller.
Duration of treatment: 15 to 20 minutes.
Possible effects: A slight sensation of heat or tingling may occur during application.
Recommendations: It is advisable to moisturise the skin after the treatment for several days.
Results: Immediate. Lasts between 4 and 8 months.
This article was written by the plastic surgeon Dr. POIGNONEC, testimonial to read on digital reader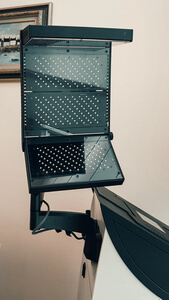 Description: Known and recognised for many years, mesotherapy or meso-lift is an anti-ageing product whose indications are biorevitalisation, intense hydration of tired skin or skin lacking radiance, treatment of wrinkles and redensification of mature skin or skin lacking firmness.
This treatment can be used on the face, neck, décolleté, eye contour, back of the hands, inner arms or thighs.
Composition: It is composed of 12 vitamins (Vit C, Vit B8, Vit B5, Vit B9, Vit I, Vit B3, Vit B6, Vit B2, Vit B1, Vit E, Vit A, Vit B12), 6 minerals, 5 nucleic acids, 2 reducing agents, 23 amino acids, 6 coenzymes, and 5 mg/ml of non-cross-linked hyaluronic acid
Instructions for use: the product is either simply applied to the skin, or injected with a fine needle, or applied with a roller.
Duration of treatment: 10 minutes
Possible but rare side effects: Redness, inflammation, slight oedema or small bruises which disappear after 24 or 48 hours
Contraindications: Patients with skin alterations, patients who have already had an autoimmune disease or are under immunotherapy, pregnant women, children, patients with allergies to one of the components.
Recommendations: It is recommended not to wear make-up during the 12 hours following the injection, to avoid exposure to the sun or to UV rays, to avoid freezing, as well as the practice of sauna or hammam during the week following the injection.
Results: immediate but optimal in the weeks that follow
Aesthetic treatments such as PRX or mesotherapy, it reinforces the effectiveness of these treatments and makes them last.
For an optimal result, it is recommended to perform the immediate beautifying trio 3 times in a row, spaced out at least 15 days.
3/ « MLS » medical light system or LED photobiomodulation technology, « mls » medical light system technology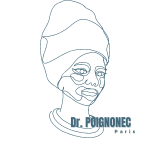 Description: The principle is to use light to act on the metabolism of your cells. The LED panels are placed around your face and emit light of different wavelengths in red, yellow, blue and infrared, continuously or in pulses. The energy of these lights will have the immediate effect of accelerating the cell's energy production and then, in the medium term, of stimulating numerous vital syntheses leading to a rejuvenation of your face.
The effectiveness of LMS technology has been proven by clinical and biological studies, notably at the Pitié-Salpêtrière Hospital by a team of dermatologists. Not only does it beautify, but it also treats: acceleration of healing after aesthetic procedures (peels, laser etc), acceleration of healing after surgery, improvement of scars, acne, stretch marks, cellulite, stimulation of hair growth, action for the treatment of skin cancers.
Instructions for use: 3 strands of LED lamps are placed above your face. Protective shells are placed over your eyes.
Duration of treatment: 10 minutes. Totally painless and leaves no trace on the skin.
Side effects : none
Contraindications : Pregnancy, hypersensitivity or allergic reaction to the sun (without protection), epilepsy, pacemaker, damaged skin, chronic lupus, treatment such as cyclins or per os treatment of acne, experience of sensitivity to wavelengths between 630 and 680 nm, children.
Results: A session of LED lamps can be done alone as an anti-ageing treatment, and repeated several times. Performed after others.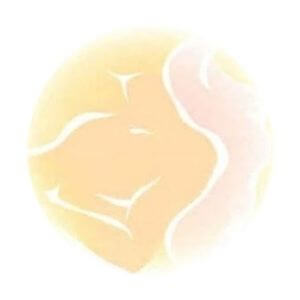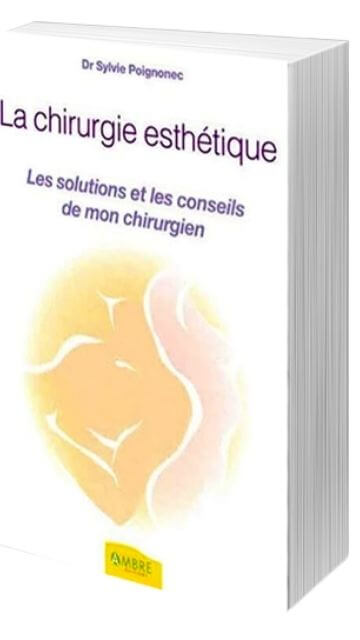 How can I get a beautiful, less visible scar ?
4 weeks before the operation :
| | | |
| --- | --- | --- |
| | Quit smoking : |  Smoking has a negative effect on the ability to heal. |
| | Exercise regularly : |  Sporting activity helps to regulate the metabolism and control the immune response. |
| | Maintain regular, quality sleep : | Quality sleep helps the immune system to function more accurately and proportionately. |
3 weeks before the operation :
| | | |
| --- | --- | --- |
| | Moisturise and nourish your skin :  | A cream rich in essential fatty acids and vitamin E is ideal to prepare your skin before the operation and to improve the scars. |
| | Massage the area to be operated on :  |  A circular and « firm» massage before the operation helps to increase the micro-vascularisation of the area for better scars. |
| | Se relaxer :  | It is important to keep stress and anxiety levels low for good healing. Do relaxation exercises daily before going to sleep. |
| | Maintain a nutrient-rich diet : | A good balance of nutrients can help achieve a better scar. |
Nutrients
A minimum daily ration of
Action
Vitamin A

Spinach

,

carrot

,

parsley

,

red meat

(

beef liver

)
Antioxidant, controls the inflammatory phase, improves epithelialization (reconstruction).
Vitamin C

Parsley

,

Jus d'orange

,

kiwi

,

red pepper

Controls the immune response and the synthesis of collagen and elastin in the skin.
Zinc

Red meat

,

Hazelnuts

et

almonds

,

seafood

,

egg

It is necessary because it is involved in the cellular processes associated with wound healing.
Glucosamine

Shrimp

ou

crab

,

sausage

,

maitake mushrooms

Necessary for the formation of new tissue and for the production of hyaluronic acid.
Protein

Red meat

or white, cod or

salmon

,

pistachios

, vegetables
Speeds up scarring and prevents complications in the process.
2 weeks before the operation :
| | | |
| --- | --- | --- |
| | Avoid alcohol : alcohol can affect the healing process. | From 2 weeks before the operation, it is recommended to limit consumption to one glass of wine or beer per day. |
| | Avoid exposure to UV radiation : | UV rays harm your skin and affect the healing process, increasing dehydration and inflammation. In the sun, use SPF 50. |